The Artillery Tower Restaurant sits in a 15th century tower overlooking the sea. Closed again, but plan to be open from Saturday 29 May.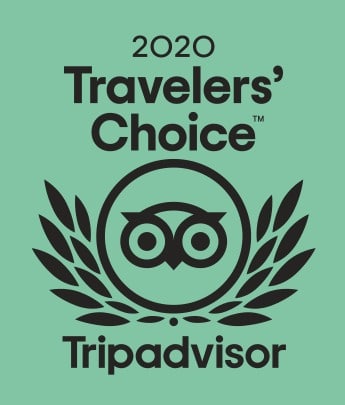 Sublime cooking and hospitality from the best restaurant in Plymouth . Never fails to deliver on all fronts .A 6 course tasting menu for the festive period without a turkey... read more insight ! Yeh . Thank you Peter and Debbie .Happy New year .

Neil

Neil W


12/30/2020

Dined here last Friday for a belated birthday treat. The food was well worth the wait! The restaurant was comfortable and very Covid-secure. There were only 6 tables, each occupied... read more by just 2 people. Only the tasting menu was on offer due to the current situation and we were telephoned in advance & advised.

I don't know how this place has kept going, but I'm soooo glad it has. The food was divine and the service excellent. I truly hope these guys can survive the Covid crisis as I can't wait to visit again 🙂

Keep up the great work and stay safe! ❤

SharMack001


12/16/2020

Supper last night was great. The tower is an interesting place to eat, the team are perfectly attentive and the food was delicious.
My wife is a vegetarian so had... read more her own options for the menu, specially prepared for her and my Scallops on Belly pork followed by Peppered venison were both cooked to perfection - melt in the mouth delicious.
The sweets were completely balanced sweet and sharp, a perfect complement to the meal.

Petepresto


10/29/2020

This is our second visit, the food was delicious, everything we ate was superb, hospitality was excellent, very attentive and fast service. The history and atmosphere of the place was... read more just amazing and the setting was beautiful. By far the best restaurant I have been to and cannot recommend it enough. Very excited to return.

638rhid


10/17/2020

The setting is absolutely unique, the welcome is warm and the food is outstanding. Upon arrival we were warmly welcomed, the warm freshly cooked bread that is served was possibly... read more the best we have ever eaten. We had starters of crab and avocado and my partner had belly pork, both were delightful. The mains of fillet of beef and lamb were again delightful. We almost didn't have room for pudding but seeing what the others were being served couldn't not try that as well. WE opted for the chocolate torte and were very glad we did. The venue is very intimate and one that should not be missed if you have the chance to go please do-it's a real gem!

Burmesetravel


10/03/2020

Arrived in the very intimate artillery tower. What a superb venue. Debbie who greeted us looked after us all evening and was great. We had a starter and main I... read more wish we could've fit in dessert. The lamb was perfection.

daveyh87


9/26/2020
COVID-19
We are now planning to open again, from Saturday 29 May. When we do open, the following will apply… 
In line with Government Guidance on social distancing we had to reduce the capacity of the restaurant from 24 to about 14.
'Track & Trace'. We'll ask for an email address when booking as well as telephone number. We have to keep these details for three weeks.
Credit card details will also be needed at the time of reservation. We won't take any money unless you fail to give 24 hours notice of cancellation or do not turn up for your reservation. Then, we will debit the card the sum of £20 per person.
NEW MENU AND OPENING TIMES
Our regular menu format returns for 2021.
We now open from 6.30pm, with last orders, 7.45pm. To comply with legislation, we close at 11.00pm. This is a strict rule. Note, if you need a taxi, you are advised to order this in advance.
PROCEDURE ON ARRIVAL
Customers are asked to knock, then wait at the front door. Debbie will greet you and show you to your table. Please use the sanitiser provided on arrival. And try to limit the amount you move around the restaurant.
Note, the largest table we will accommodate at this time, is a group of six from maximum, one household/bubble.
Note, the table is yours for the evening. No rush, no time limit. Relax and take your time, enjoy your night. We never re-use tables.
We hope you understand the need for these necessary restrictions,
Peter and Debbie Constable
The Artillery Tower has been run by myself, chef Peter Constable and my wife Debbie, for more than twenty years. It offers some of the best restaurant dining in Plymouth. The Michelin-rated restaurant focuses on sourcing the best local produce, combined with proper cooking, and a relaxed informal service. And the wood-burning stove and exposed stone walls create a friendly atmosphere.
The restaurant is set quietly a few minutes drive from the city centre. And it's only 100 metres away from the Royal William Yard. There is plenty of free parking is available nearby. We look forward to welcoming you to our Plymouth restaurant.
OPEN FOR DINNER: Wednesday – Saturday, arrival from 6.30pm. Last orders: 7.45pm, doors close: 11.00pm.
CLOSED: Sunday – Tuesday, and lunchtimes.
NOTE.

We do suggest wearing clothing sensitive to the season, especially outerwear coming to and leaving the restaurant. The weather can get a bit wild. Not scary in any way, and perfectly safe, but best you be prepared.
Google My Business reviews.
15/11/20
★ ★ ★ ★ ★
Supper last night was great. The tower is an interesting place to eat, the team are perfectly attentive and the food was delicious. My fiance is a vegetarian so had her own options for the menu, specially prepared for her and my Scallops on Belly pork followed by Peppered venison were both cooked to perfection – melt in the mouth delicious. Hegmann
15/9/20
★ ★ ★ ★ ★
Best restaurant in Devon and Cornwall by a country mile. Luke
18/1/20
★ ★ ★ ★ ★
My wife and I celebrated our 31st wedding Anniversary at The Artillery Tower on Wed 9th September 2020. Our dining experience was exceptional, the menu had a great choice and the standard was way better than that which you get in the West end of London ( I frequently dine in London). The Head Chef ( owner) and his wife came out and chatted to us after our meal ( they did that with all the customers) which I think is the mark of a very professional business. Highly recommended. 10/10. Simon
18/1/20
★ ★ ★ ★ ★
Well worth the price! It's a quaint hidden away little restaurant with great quality food, I've had 2 visits now and looking forward to booking again later in the year. Expect to pay around £50 – £60 a head for 3 courses and a drink or 2. Carl
11/1/20
★ ★ ★ ★ ★
Highly recommend this restaurant. Amazing food and beautiful surroundings. I'll be back again soon. Claire
2/1/20
★ ★ ★ ★ ★
Beautiful place to have a lovely lovely meal. I can't fault my experience here. Highly recommend. Lisa
24/11/19
★ ★ ★ ★ ★
Excellent service from end to end. Nik
30/10/19
★ ★ ★ ★ ★
Just wonderful. Pamela
26/10/19
★ ★ ★ ★ ★
Brilliant food, staff were amazing, venue gorgeous, 10/10. Stanley
The philosophy of our ever-changing menu respects the traditions of classical cuisine. We value proper preparation, freshly-made stocks, sauces and pastries. Note we make our own bread, pasta, chocolates and fudge (yum!).
The food you enjoy at the Artillery Tower focuses on fresh, local and seasonal ingredients from artisan suppliers. Good food needs great ingredients and we make every effort to source the best produce we can using our many years of experience.
The Artillery Tower is proud to provide the only fine dining experience close to the Royal William Yard.  Indeed, with our unique location and stunning sea views we are a fabulous choice.
Located close to the Royal William entrance our Plymouth restaurant menus offer sophistication and good food in equal measure. With a great choice of restaurants in and around the Royal William Yard you should really come down and seek us out, it's well worth it.
OUR LOCAL SUPPLIERS
Gribbles Butchers, Ivybridge – Mark sources simply the best beef, lamb and pork from farms in the area. Dedicated to Devon farmers. www.gribblesbutchers.co.uk
Howells Butchers,Tavistock – Otter Valley Organic Poultry, Newton Abbot.
Real Veal Company – Welfare friendly rose veal, Looe. www.bocaddonfarmveal.com
Gara Barton Venison, Bodmin. www.garabarton.co.uk
Ocean Harvest, Andy Trust, Looe – Finest day boat fish.
Crebers of Tavistock – Rare malts, cognacs etc. www.crebers.co.uk
Trewithen Farm Dairy, Lostwithiel – Milk and cream.
Britannia Shellfish, Nick and Anita Beesands – Hand-dived scallops, crab, lobster and fish from their own boats. www.britanniashellfish.co.uk
Devonia spring water. www.devoniaspringwater.co.uk
Country Cheeses,Gary and Elise, Tavistock – Local and regional farmhouse cheeses and butter. www.countrycheese.co.uk
Christopher Piper wines. Ottery St Mary. www.christopherpiperwines.co.uk
Bookings are normally from 6.30pm Wednesday to Saturday. Last orders: 7.45pm. We close at 11.00pm.
Note we now ask for credit or debit card details to validate a deposit of £30 per person on ALL reservations.  See our booking terms below.
BOOKING TERMS
Because of increasing numbers of no-show bookings, we now ask for credit or debit card details to validate a deposit of £30 per person on ALL reservations. 
To guarantee such bookings we require credit/debit card details and charge your card when we have confirmed the reservation. The booking may be cancelled without charge up to 48 HOURS in advance, and your card will be credited accordingly. But note cancellations MUST be by telephone and you must be given a cancellation number. An email or voicemail message is not sufficient.
If we manage to fully re-book your table, then we will also refund your deposit in full. Partial re-booking will result in partial refunds. For example, you have booked for four persons and we re-book your table for just two, then only two deposits would be refunded.
Similarly, if you book for say, four and turn up as two, then two deposits will retained. We trust these terms are fair to everyone, and welcome your comments.
It's a shame that some people are so irresponsible making restaurant bookings, and hope you understand the need for deposits.
We are a tiny operation, with just myself, Peter cooking and Debbie, my wife in the dining-room. This limits us to a small menu if we are to serve really good food. There's a wide variety of dietary needs these days, and we apologise, but we just can't cover everything.
Non-meat, vegetarian and gluten-free we can cope with, BUT only with advance notice. So we can discuss exactly what dishes we could offer you. We cannot do a multiple-choice menu in this circumstance, hence the need to agree it in advance.
Allergies are many, varied and complex. We know our dishes intimately, so call us to discuss. But we struggle with dairy-free, and to be honest requests for no onion or garlic! Vegan involves too much extra work, sorry can't help you there.
So, non-meat, vegetarian or gluten-free call us first.
We will ask when you book about specific dietary needs, and possible allergies. We don't want to decline any booking, but we must work within our limitations.
We prepare everything ourselves and can provide full information about our dishes. We are aware of, and fully comply with, the 2014 'EU Regulation 1169/2011'.
Whilst the menu shown here is very recent, it may not be exactly the menu for today. Ring us if you have a specific question.
HOW TO FIND OUR RESTAURANT NEAR THE ROYAL WILLIAM YARD
Plymouth and its restaurants are easily reached. Our restaurant is near the ferries and the Docks, so just follow the signs.
THE HISTORY OF THE ARTILLERY TOWER IN PLYMOUTH
Firestone Bay Artillery Tower dates from the early 1500s, and is one of the oldest complete military buildings on Plymouth's sea front. This tower protected the deep water passage at the North of Plymouth sound, between Drake's Island and the main water front.
Piers Edgecumbe acquired most of the land of the then 'City of Stonehouse' by his marriage to the heiress to the estate – Joan Durnford. He was granted license to improve and fortify the land by Henry VIII in 1539. The tower was one of the fortifications, along with a city wall, to protect Stonehouse from attack by seaborne raiders.
The lowest gun-ports in the tower (now blocked) were designed to enable the defenders' cannon to inflict maximum damage on enemy ships.
These improvements and fortifications were a wise precaution. For in 1544 France turned her energies from Spain towards England. Then, in 1588 the tower would have been the only permanent defence against the Spanish Armada.
In the 1660's, Charles II built the Royal Citadel on the Hoe with gun positions pointing at Plymouth and the sea, so the Tower's role began to diminish. In Worth's 1884 document, 'The History of Plymouth' the Artillery Tower was briefly named 'The Winter Villa' when it was a police house.
It has also been a coastguard station, Ministry of Defence store and a public convenience! Conversion to a restaurant was in 1983. The Artillery Tower is one of the most preserved fortifications from Tudor times.
OUR DAUPHINOISE POTATOES
500g potatoes, sliced to about the thickness of a 50p piece
300 ml double cream
2 cloves peeled bruised garlic
Pinch nutmeg
6g salt
Put the cream, garlic, salt and pepper over heat bring to a gentle simmer and infuse for 15 mins. Remove garlic from the cream. Add the potatoes and bring slowly to a simmer cook for 10 mins  frequently stirring gently. Transfer to a suitable sized dish and bake until golden brown.
MUSHROOM SOUP
170g butter
2cloves of garlic chopped
200g onions chopped
500g Shitaki mushrooms finely sliced
500g of closed cap mushrooms  finely sliced
1litre of chicken stock
50g dried ceps soaked in enough water to cover them. I use the Italian brand from Sainsburys.
Salt and pepper to taste 200ml double cream
White truffle oil to taste  also available from Sainsburys.
Melt butter in a suitable pan large enough hold all the ingredients. Add the onions and garlic to the pan and sweat them until soft but not coloured. Add the fresh mushrooms lower the heat and place a lid on and sweat the mushrooms until they have completely wilted and has created it own stock.
Add the dried mushrooms and water. Add half the stock and bring to a gentle simmer and cook for 20 mins. Add cream. Remove from heat and blend until smooth. At this point you may need add more stock to get the desired consistency. Add salt and pepper to taste. Drizzle truffle oil just before serving.
If you are going spend the £20 it costs to make this soup. I would advise making a homemade chicken stock, the results are better. If you are going to use a stock cube watch the salt.
PARSLEY AND POTATO SOUP
250g of flat leaf parsley
500g of chopped leeks
150g of diced potatoes
1 litre of chicken stock
100ml whipping cream
100g unsalted butter
Salt and pepper to taste.
In a large saucepan melt half the butter. Pick over the parsley leaves, chop the stalks, reserve half of the leaves. Sweat the leeks and parsley in the butter until soft, add the chicken stock and simmer until potatoes are cooked.
Whilst the soup is simmering chop remaining parsley, blanch in boiling water for 30 seconds, plunge under cold water and drain. Blend soup with blanched parsley and pass through a sieve. Blend in butter and cream. Season to taste.
CANNELLINI AND SMOKED BACON SOUP
500g of cannellini beans
300g chopped onions
100g chopped celery
100g of chopped leeks
3 cloves of garlic
1 bay leaf
12 black peppercorns
5 rashers of smoked streaky bacon
2.5 litre of chicken stock
Soak beans overnight. Drain and put with all the above ingredients in a pan. Bring to the boil and simmer until beans are ender Remove bacon from the pan and blend. If soup is too thick add water or milk to get desired  consistency. Pass through fine sieve. Blend in 50g of butter (optional). Check seasoning.
NB Do not add salt during the initial cooking of the beans (beans will not soften if you do).
Peter and Debbie Constable,
The Artillery Tower,
Firestone Bay,
Plymouth PL1 3QR
t: 01752 257610
Please DO NOT try and make bookings by email, as we do not take online or email bookings. We need to actually speak with you to make a reservation. Sorry, but our experience with email and online bookings is that the majority do not turn up!
OPEN FOR DINNER: Wednesday - Saturday, from 7.15pm. (last orders: 9.30pm)
CLOSED: Sunday - Tuesday, and lunchtimes.
Tell us your dining queries, or whatever. Please phone 01752 257610.
Aware of EU cookie legislation, note we use cookies for social media, site analytics, etc. Nothing devious! But if you need more info, click the link above for the details.